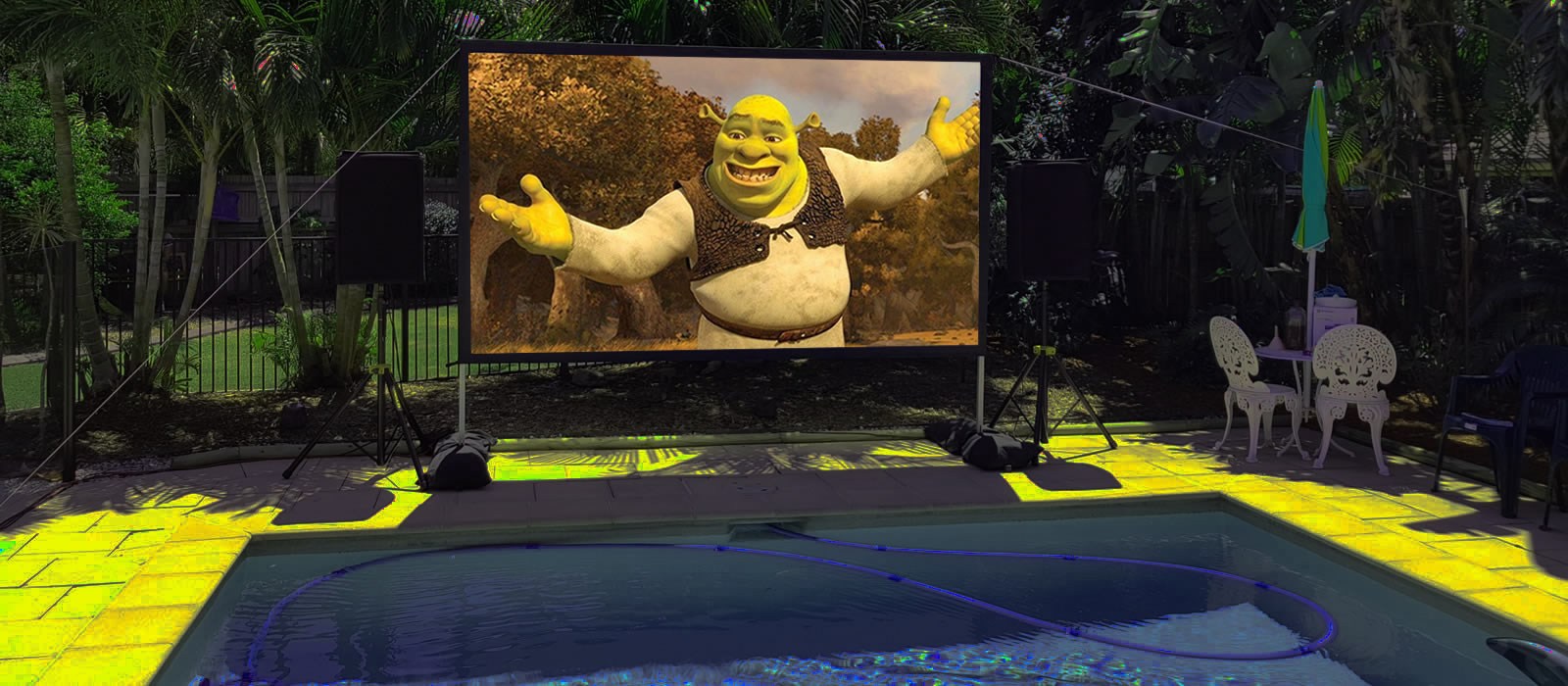 Our backyard movie hire packages are very popular for birthday parties, sports finals, bridal showers, bucks nights and get-together's. We can setup on grass, concrete, pavers, decks, inside or outside – basically anywhere there is enough space.
Why is it so good?
Cinema quality screen
Pro sound speakers
Silent (unlike inflatable screens)
You can use it all night (we collect the next day by default)
What does it come with?
Screen (120″, 135″, or 200″)
Projector
DVD and Blu-Ray Player
Digital Free to Air TV Box (we supply cable but needs coaxial socket from house)
Speakers (8″ or 15″)
What can I play?
DVD's or Blu-Rays
Connect laptop for streaming or playing files (via HDMI, Mini HDMI, Micro HDMI, Mini DisplayPort/Thunderbolt, VGA & 3.5mm Audio)
Connect gaming system (Playstation, Xbox, Wii via HDMI)
Connect TV (Foxtel via HDMI, Netflix via laptop, Digital TV via Coaxial Socket)
How much room do I need?
You will need at least 5m x 5m for the equipment and some extra space for seating. Our 120″ screen fits under most standard ceilings (2.15m) and the 135″ needs 2.45m clearance height. The 4.75m wide screen needs 3.75m clearance height.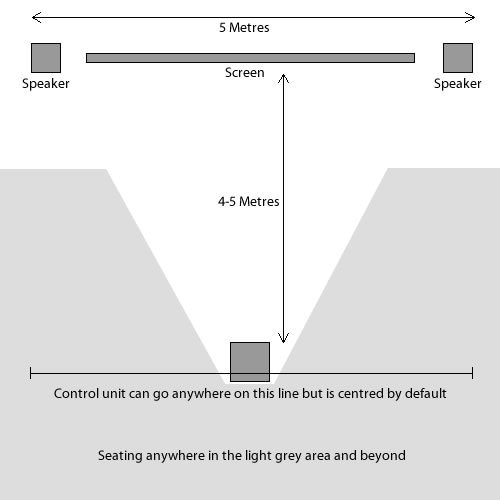 What else do I need to know?
Setups usually commence approx 2 hours before sunset
Pickups are usually next day
How much is it?
How do I book?
10% deposit is required for bookings. Balance is due on the day of delivery. Use the links below:
Indoor/Outdoor 2.5m Wide Cinema Screen Budget Package
120″ Screen, 8″ Speakers
$299 inc delivery and setup
Indoor/Outdoor 3m Wide Cinema Screen Package
135″ Screen, 15″ Speakers
$399 inc delivery and setup
Indoor/Outdoor 4.75m Wide Cinema Screen Package
200″ Screen, 15″ Speakers
$549 inc delivery and setup