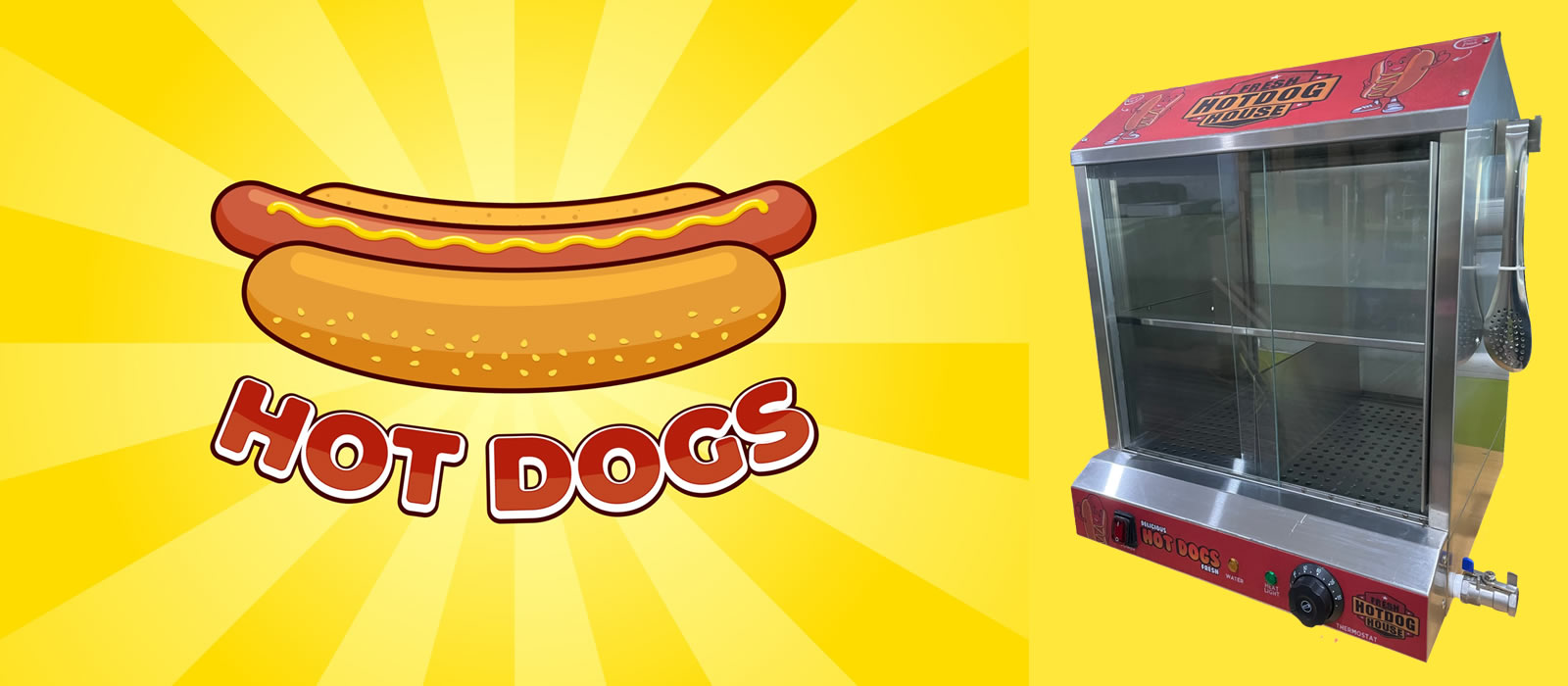 Our hot dog machine hire packages are very popular for parties, community group and corporate events. The machines can be used to serve a high volume of hot dogs for an event and can be a fun and easy way to keep nice hot food ready for serving at any time.
Why is it so good?
Super easy to use
Free delivery and collection
What do I get?
Hot Dog Grilling Machine
Hot Dog Warming Machine
Hot Dog Tongs
How much is it?
Any other requirements?
The machines require 1 regular power outlet
You need to supply a table or bench for the machines to sit on
You need to supply the ingredients (dogs, buns, toppings, sauces) and any cutlery you may need
You need to supply water to initially fill and top up the steamer
Machine Features
Roller Grill
Grills up to 18 hot dogs at a time
Dimensions: 545mm wide x 300mm deep x 480mm high
1050W, normal 10amp, 240V plug
Steamer
The high quality warmer holds up to 150 regular size hot dogs and 34 buns
Dimensions: 450mm wide x 420mm deep x 550mm high (Tongs holder extends out 40mm, Drain Outlet extends out 60mm)
1000W, normal 10amp, 240V plug
The machine uses water for steaming
Low Water cut off switch and reset button (must keep water topped up)
How To Use
Pre cook your hot dogs on the roller grill supplied
Place pre-cooked hot dogs in the lower shelf and buns in the top shelf of the warmer
Monitor the buns to prevent them from being oversteamed
Serve as required
How do I book?
50% deposit is required for bookings. Balance is due on the day of delivery. Use the links below:
Hot Dog Machine from $130 inc delivery